The Southern Necropolis was split into two parts owned by different parties.

There were 22 WW1 CWGC graves in the Southern Necropolis. You will not find them on the CWGC database listed under the Southern Necropolis. You can find the details under Glasgow Eastwood.

The CWGC headstones were removed from the actual graves as they could no longer be properly maintained after the Southern Necropolis closed and were re-located in Glasgow (Eastwood) Cemetery.

The stones are grouped in a small Garden of Remembrance at Eastwood.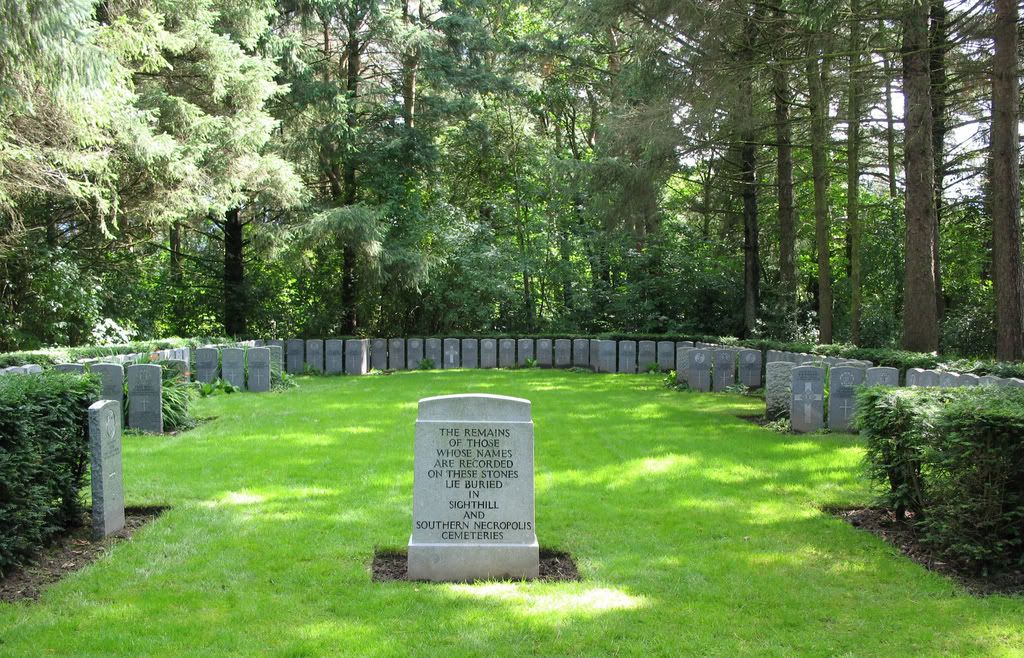 Photo courtesy of Lora McGinlay.



The graves are still in the Southern Necroplois but unmarked. The lair details are on these pages form the original IWGC register for Glasgow.